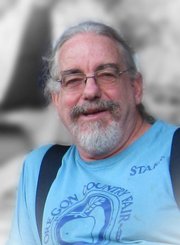 As my close friends and family already know, my father Wally passed away, and just last Monday I was busy hosting a wake in his honor. Needless to say, it's been a surreal experience to both mourn and celebrate his life.


Like perhaps most daughters, I now realize how much I took him for granted. But I also realize how much his direct influence has shaped my life, especially when it comes to pursuing my passions and speaking my truth. And I feel deeply that his memory will only make me a better parent, friend, and person.


Reuniting with and meeting many of his friends has given me pause to think about the value of my friendships, and my desire to invest my energy into them more readily. Let's face it, relationships take lots of time and energy, but my father never hesitated to make himself available to friends. Upon his death, it was abundantly clear that he had hundreds of friends touched by his friendship. I can only hope that I will be so lucky to have such genuine love poured out when I go, and the whole experience makes my heart feel more open.


More than anything, Wally was an oral historian for his community. He listened to people, he learned, and he shared. He had his own unique "Wallyisms," but everyone loved him. Like his life partner said, "He was the best. The best Wally he could be." And in my opinion, that's best anyone can aspire to…being true to yourself and having people who love you for you.


In reflection, I've also been thinking about how much my father was really the definition of hippie and he created his own sub-culture:
Dropped out of college to live in Haight-Ashbury

Hitch-hiked to Woodstock

Smoked a joint with Janis Joplin

Lived off the grid (just gravity fed piped water…like the Bull Run)

Lived in a house truck (his father built a homemade RV on a pick-up truck to travel to Alaska for a month when he was ten years)

Founding member of Hoedads Treeplanting Cooperative – planted trees and picked cones (for seedlings) for 25 years

Charter member of the Oregon Country Fair

Dated Jerry Garcia's wife, Mountain Girl, until she returned to him following health issues

Renaissance man – Taught skiing at Mt Bachelor, t

aught himself to sail, t

aught himself to play guitar

Called Eugene his home – as one friend put it – "Wally was a Eugene Icon"
He was obviously one-of-a-kind in an era of much social change, but I know that he felt like his true legacy was leaving behind twin daughters who are simultaneously working to live authentically, while sharing our passions with the world. I feel like my true legacy will be raising children who are willing to express themselves with such openness and love.
What legacy will you leave behind?


~*~*~*~*~*~
Sustainable Family Finances
The story of a family creating an abundant and sustainable life.