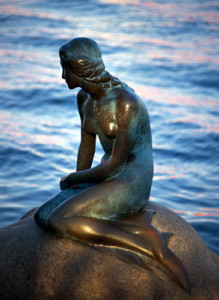 "
Traveling has made my bank account poor but my life so very rich.
"
There's a good reason why I think a lot of people don't travel more; it's not the money, but the work it takes to plan out travel. With our departure date to Denmark "just" three months away, I finally starting to refocus on a wrapping up my year-long pre-trip list:
Purchase airplanes – found a great deal through Icelandair
Research car rental prices – just purchased over two weeks for $909, plus gas (more than our initial budget, but that's just what it costs)

Get passports – more on this topic when we get them all back…

Finalize itinerary, set any reservations and update budget accordingly

Purchase gifts for host families/friends…that'll be fun!

Pack smart…strategy is key

Plan for family fun and adventure…
On top of having successfully saved for our trip (sometimes I still can't believe it!), we are very lucky to have lots of family and friends to stay with on our trip. One of my host sisters has offered her apartment to us in Copenhagen, just a short walk to the Little Mermaid waterfront statue. Another host family has offered their beach house, and we're only planning a night or two in a hotel for our anniversary during the entire 3 week trip…talk about travel savings.


If you don't have personal connections in your dream destination place, there are ways of making it happen. I haven't tried it myself, but I'm very intrigued by the concept of "couchsurfing" internationally.


Here's fun Adaptu article on Money Saving Tips for your Next Family Vacation


I also found a quick video, "Adaptu pulse! Vacations!", that includes some great quotes on why experience matters:


"It's a matter of being frugal, if you don't live an excessive lifestyle, you can afford it."
"In terms of choosing between a vacation or a new couch, I've always gone for the vacation."
I could agree more! 🙂


What dream vacation are you saving for?


~*~*~*~*~*~
Sustainable Family Finances
The story of a family creating an abundant and sustainable life.