Last spring I shared about our participation in a pilot program called Clean Energy Works, to provide low-interest loans for home energy upgrades. Check out all the details in posts 1, 2 & 3, and my initial energy evaluation.


With the success of the pilot program, a statewide non-profit has been created to provide the services to all Oregonians (and, yes, we do hope to export this model nationally). When we first learned the program was expanding, we were eager to help out by sharing how comfortable and cozy our home as a testimonial. We were also asked if we would be willing to photographed for the promotional materials they would need to market the program, and we happily obliged.


So, if you check out the Clean Energy Works Oregon program webpage, you'll find our smiley family. P rofessional photographer, Sally Painter, took the photos. Here are a few of us (I have a feeling these goofy ones won't be marketed, but they are still fun to share!) :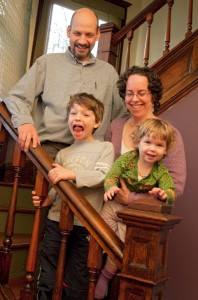 Our staircase is now cozy…it used to feel like a wind tunnel!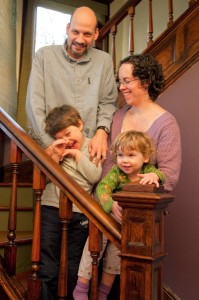 Family poses don't often work out…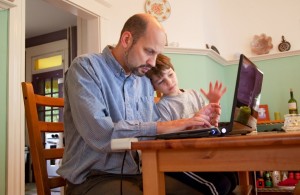 Checking out our online utility bills…really they were!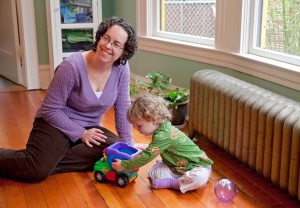 Our old fashioned radiators work like a charm (with an efficient boiler), but now that the bump outs are insulated from below, the heat doesn't escape!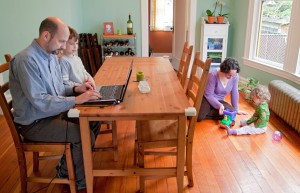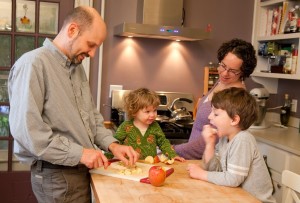 We got the new efficient range hood as part of the loan, which means LED kitchen lighting too!


On a side note, here's a good article about the trend of new green upgrade home loan programs.


Would you participate in Clean Energy Works Oregon if you had the opportunity?


~*~*~*~*~*~
Sustainable Family Finances
The story of a family creating an abundant and sustainable life.