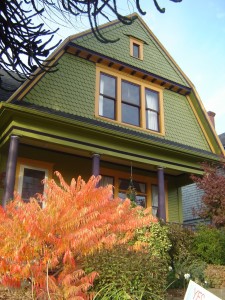 Big news: We've taken the first steps to refinancing our home! We've locked the interest rate at 4.375% for 30 years. The appraisal is scheduled for this Friday. This will mean a great deal more financial security and freedom for us, both in the short and long run.


Quite honestly, when we "bought" (or really financed) our dream house over two years ago, we were stretching our financial limits. We had outgrown our shoebox of a starter house, and we wanted and needed a house where we could truly raise a family. We fell in love with our house, and it met virtually every criteria on our want/need list…not that we don't have a home wish list though. Buying our house was also stretch because I was pregnant with Girly, and knew that during my unpaid maternity leave we would be paying over 60% of our income to our home. Typically, it's not advisable to spend so much of your household budget on housing, but in our situation we felt like we needed to make the initial sacrifice.


So, it turned out that we needed to buy Private Mortgage Insurance, PMI, in order to make the initial house purchase possible. We weren't too happy about it, but we felt like the initial sacrifice would be worth the gain. Conveniently, we were able to pay it off by the time the interest rates hit rock bottom.


On top of the new interest rate, the real reason we are excited about refinancing is our lower payment plan. We've been paying $2,455 a mortgage (plus PMI!), and soon we'll be paying $1,712. That equates to a monthly savings of $743, and $8,917 annually! That doesn't necessarily mean that won't work to pay off our mortgage earlier, but initially we'll need to make some decisions about how to save/invest the cash.


Note that we bought before the market dropped, but also managed to net $70k in less than three years' investment in our starter house. I'll be curious about what the appraisal reports, but there's no doubt that current value is less than the sale price.


Have you refinanced lately?


~*~*~*~*~*~
Sustainable Family Finances
The story of a family creating an abundant and sustainable life.