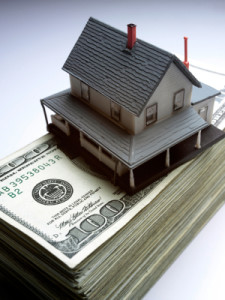 Maybe it's just because we're hunkering down for the winter ahead, but it sure feels like home maintenance season to me. When we bought a 1904 home, we knew that we'd have a fair amount of maintenance. Thankfully, it hasn't been any more than our previous 1920's house. No matter if your house is a century old or brand new, home ownership requires a commitment to regular maintenance.


Yet when it comes to home maintenance, neither of us are do-it-yourselfers. About the extent of our skills is interior painting, which Hubby used a few weekends ago repainting the bathroom ceiling and trim. But for the bulk of our projects, hiring professionals is necessary. We recently had our energy efficient boiler cleaned and inspected. We don't use our fireplace more than a dozen times a winter, but we haven't had it cleaned in the past two and it seems like an important safety project. We're also getting a bid on roof cleaning/maintenance, since when I had our house evaluated for solar I realized that there's more moss on our roof than NW firs.


If that honey-do list weren't enough, EcoMaids staff discovered a slow drip from the back of the upstairs toilet onto the floor. It's hard to pinpoint why the leak appeared and how to fix it. I have a feeling this repair will make it to the top of the list this weekend, as we're all tired of going downstairs to use a toilet (reminds me of our starter home!)


In past we've hired from a variety of sources. I've been happy with ServiceMagic for finding quality professionals. We've also had good luck with Craigslist, but I prefer referrals from friends.


In case you're ready to start a remodeling project, here is a comprehensive article on green remodeling. The new Home Improvement Products guide for the Healthy Stuff campaign has tested over 8,000 products for toxic chemicals (something the EPA hasn't even attempted) and you can quickly find home improvement products that won't harm your family. While we're eye deep in basic maintenance at the moment, I definitely plan on using this resource.


How do you prioritize your home maintenance?


~*~*~*~*~*~
Sustainable Family Finances
The story of a family creating an abundant and sustainable life.