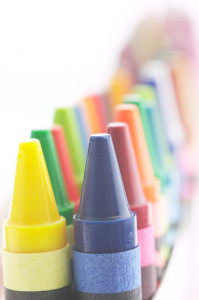 Before becoming a working Mama, I would have never imagined forking over half my salary for quality child care. Yet, for us child care is an investment in my career and our children that I'm not willing to scrimp on. Obviously with this type of expense, you want to make sure that you are "investing" in your values.


Fortunately, when I started searching for child care I had a wonderful resource. The Oregon Environmental Council had just started a program certifying eco-healthy child care centers. The program has gone national, and become a powerful resource for parents and care givers .


I would agree with the critique that some of the voluntary measures aren't ambitious enough, but it at least sets a bar for caregivers to aspire to and the resources to learn how their business practices impact the children they serve. I'm certain that no caregiver would ever want to harm a child, but with all the toxins in the world today some education is required, not just good intentions.


How do you make sure your kids are in a healthy environment?


~*~*~*~*~*~
Sustainable Family Finances
The story of a family creating an abundant and sustainable life.