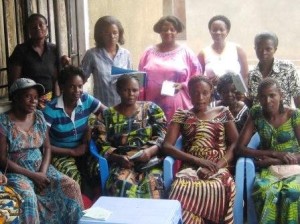 I know that I've written about Kiva on several occasions already, but after making my 6th loan to a group of Congolese women, I can't help but share again.


It all started out when I lent $50 ($25 to 2 people) for my Dads on Father's Day. Then around the holidays I talked about how Kiva loans are the perfect gift for family members who have everything already. I shared a video about the power of investing in women. In the mean time I relent that same $50 several times over, after the funds had been repaid.


Just this week I invested in this group of women from Congo who work together to run a store and fund their own micro-enterprise projects in the village. When I contributed they were at 35% funded and now they are 62%. The loan will be repaid in 6 months, and I look forward to finding another community of people to support in places of need.


Each time I also contribute the suggested $3.25 to Kiva to support the administration of all these loans, which seems to be a reasonable rate.


Have you loaned money through Kiva? I bet you'll get hooked too…

Use this link to lend your first $25 for free!
~*~*~*~*~*~
Sustainable Family Finances
The story of a family creating an abundant and sustainable life.