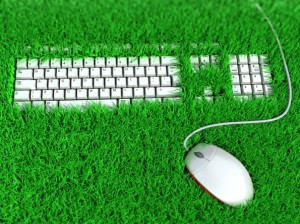 Monthly internet bills are one of those fixed expenses that we seemingly can't live without these days…how else would you buy an Ecoist bag, watch the Story of Stuff, and give a micro-loan to a subsistence farmer from the comfort of your home?


At our old house we were fortunate enough to have free internet for three years ( especially since I was working part-time as a grad student!) Comcast service cost around $50 at the time, and the same month we were moving there was a Willamette Week article about a group trying to provide free internet to Portlanders (through this new thing called wi-fi!). Serendipitously, one of the board members lived three houses away and provided free service the adjacent park from his rooftop. He graciously helped me set things up for the cost a $50 buck router, and we proceeded to get free internet for the next three years. I also gave them a $100 donation when I moved as a thank you for saving us over $1500! Check out the Personal Telco node map to see if you frequent any of their hot spots…there are plenty of parks in Portland with free wi-fi from them.


Alas, when we moved two years ago there weren't any free hot spots in our neighborhood…still none. So we reluctantly set about buying monthly internet service. I wan't to avoid Comcast if at all possible, mostly because they are focused on providing expensive cable packages, and that's not really our thing.


Clear was just hitting the Portland market and had tons of advertising, so we decided to check them out. Thankfully have strong coverage in our neighborhood, and they'll check with you right in the store to see if they cover your home. We opted for the mid-range speed at a cost of $34.99 a month. After two years of service, we've been really satisfied with Clear. The whole point is that you don't want to think about where you're getting internet service, because there are plenty of better things to do with your time online 😉


Notably…right now Clear has a deal for a free month and free set-up if you book service online!


On a side note…I think our kids will truly wonder why we couldn't save the world quicker with the pace they'll know by the time they are in charge 😉


Who provides your internet service?
What's your monthly cost?


~*~*~*~*~*~
Sustainable Family Finances
The story of a family creating an abundant and sustainable life.