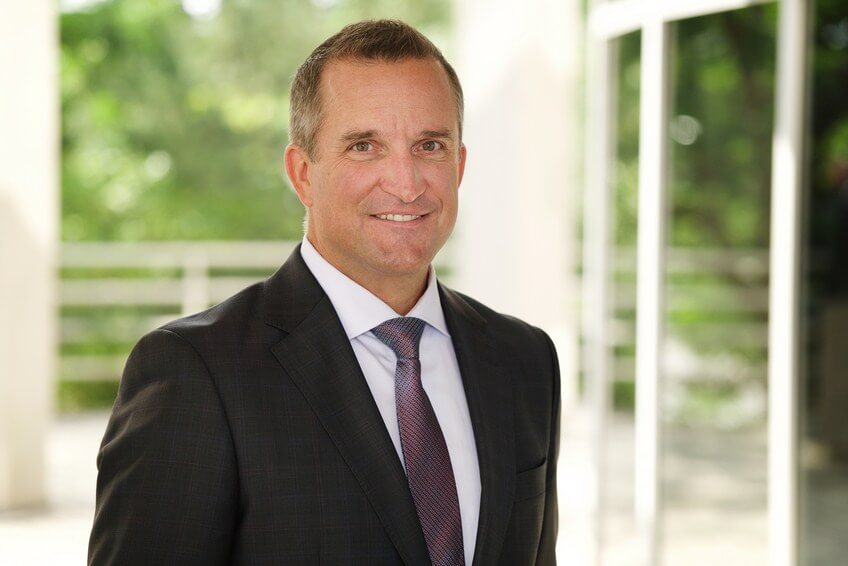 Dwayne Rettinger is an Executive Financial Consultant and Certified Financial Planner professional (CFP) with Rettinger & Associates Private Wealth Management, which is a part of Investors Group Financial Services Inc., one of Canada's largest financial service companies, based in Winnipeg. Dwayne and his Guelph, Ont.-based team at Rettinger & Associates specialize in a number of financial areas, including investments and retirement planning, group retirement planning, estate planning, cash management and tax planning. We sat down with Dwayne to discuss his leadership style and to answer some common questions he gets from clients.
How do you define strong leadership?
Dwayne: A good leader must also be an empathetic listener so he/she can understand the goals of each and every staffer. This will also help you provide them with career guidance and encourage them to take on new projects and new responsibilities when the time is right. Clients and associates can sense when you're being genuine in your concern and care for them. That usually starts by being a good listener. So, that is a skill I have acquired over time and recognize its importance. A strong leader must also be adept at managing "up," that is keeping the folks who run the company happy as well by meeting deadlines and budgets, as well as maintaining a strong team of workers functioning efficiently. A good leader should also have the experience and credentials to do the job. I am a Certified Financial Planner professional, which means I have studied investments and passed an exam to ensure I understand what I am recommending to clients. For me, those are the basics of strong leadership.
What's the most common question you get from clients?
Dwayne: Clients often ask if they should invest in Registered Retirement Savings Plans (RRSPs) or Tax-Free Savings Accounts (TFSAs). Each has its own distinct advantages. Contributions to RRSPs are tax deductible and also allow your investments to grow tax deferred while they remain inside the plan. They are usually considered a longer-term savings vehicle as you are taxed when you withdraw from the account, but typically your marginal tax rate will be lower when you are taxed on that withdrawal than when you initially deducted the contribution. You don't have to start withdrawing from your RRSPs until the year you turn 71 years old. Then you have a few options, such as a cash withdrawal, a Registered Retirement Income Fund (RRIF), or a life annuity. TFSAs are usually for shorter-term financial goals, such as buying a car or an emergency savings account. That's because the money you invest in a TFSA (limited to $5,500 per year per person with unused contribution room carried forward) is after-tax and you are not taxed on any withdrawals. So it really depends if you're investing for the long-term or the short-term. Both are good investment vehicles.
That brings me to the question of risk tolerance. Is this something you discuss with all clients?

Dwayne: Absolutely. Risk tolerance is unique to every investor. It depends on things like your age, lifestyle and personality. Some investors can lose a few thousand dollars in a down market and not even blink. For others, even the loss of a few hundred dollars is a big deal. Risk tolerance is a balance between the financial and the emotional. The financial side involves the creation of a solid, long-term financial plan. The emotional part of the equation is about making investments that don't stress you out or negatively impact your life in some way. Entrepreneurs and those leading startups may be particularly concerned about their risk tolerance for various reasons. For instance, they may be investing their own personal capital into their startup or they may have asked family and friends to invest. In those cases, I would recommend a more conservative asset allocation so you can preserve your capital, no matter what's happening with your start-up.
How common is it these days for parents to help their children to buy a new home, considering the high price of housing in big cities like Toronto and Vancouver?
Dwayne: Although they have cooled off somewhat, hot housing markets are still a concern for young Canadians looking to buy their first home, especially in the large cities you mentioned. Many young Canadians have good jobs and can likely afford the monthly payments, it's the challenge of that first down payment that is the real hurdle. But I see that more and more, parents are stepping in to help. And it's only natural that parents want to help their children get on that housing ladder, even though it's a lot more expensive today than it was for the boomer generation. Although parents may be inclined to help their kids, they first need to check their own finances to make sure they are not putting their future financial security in jeopardy. That's where I come in. If parents need money for their own financial well being, they shouldn't even be considering helping their kids. Those children may simply have to wait until they can afford a larger deposit, pushing home ownership into their 30s or even 40s. Some simply may have to get used to being renters, which is common in other large cities around the world, such as New York and London. If as a parent, you decide on a loan or a gift, make sure you consult a financial professional before making a commitment.

This is a general source of information only. It is not intended to provide personalized tax, legal or investment advice, and is not intended as a solicitation to purchase securities. Dwayne Rettinger is solely responsible for its content. For more information on this topic or any other financial matter, please contact an Investors Group Consultant. Commissions, fees and expenses may be associated with mutual fund investments. Read the prospectus before investing. Mutual funds are not guaranteed, values change frequently and past performance may not be repeated.