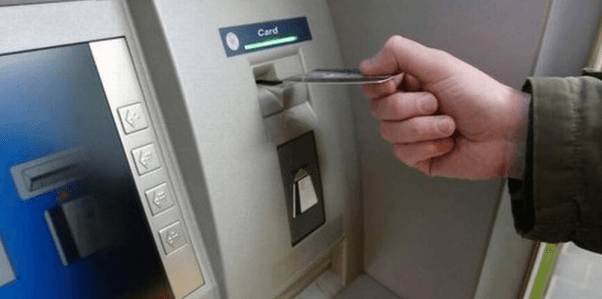 A bank account helps you to keep your money safe and while still being able to easily access it when you need it, at any time. You may also open a bank account because you want to save and you need someone to help you limit access to your funds. Other times, you may simply open a bank account for receiving payments that require you to have a bank account.
Whatever your reasons for opening an everyday transaction account, for most of us, a transaction account is the main reason for joining a financial institution in the first place. Knowing that your day-to-day transactions can be carried out with ease, that your money is always within reach and that your funds are safe are important to everyone. Choosing the right transaction account is key to ensuring that you are in control of your finances.
Let's take a look at some of the things you need to know when choosing an account to manage your everyday financial needs.
Zero Minimum Deposit
When you work hard to earn your money, no one should prevent you from accessing it when you need it. Getting a transaction account that does not require you to maintain a minimum balance is important. Without a minimum balance, you will be able to budget for every dollar you earn, especially when you can withdraw those funds without incurring charges.
No ATM Fees and Easy Access
Unlike a savings account, you will need to access your regular account on a daily basis. One of the easiest ways to access your funds is to use your bank's ATM instead of making an over the counter withdrawal. Opening an everyday transaction account allows you to make ATM withdrawals with ease.
However, it's important to consider the accessibility of your banks ATMs. Choosing to open your daily account with a bank that has numerous ATMs countrywide will make your life easier when you travel between cities and states. Having access to numerous ATMs countrywide means you will never be locked out of your account, or be forced to pay any additional fees to access your money.
Zero Account Keeping Fees
The last thing you want for your hard-earned money is to lose a portion of it paying account-keeping fees, just to keep your money in your bank account. A good banks account should allow you to enjoy unlimited banking services without burdening you with unnecessary charges. With a bank you trust and feel comfortable you'll be able to enjoy the experience of never seeing your bank balance to drop without having made a withdrawal or payment.
Security When Transacting
From time to time, you may need to make a payment online using your regular bank account. With the ever-rising fraudulent transactions that occur online, you need your bank to protect you when you are online. To be able to transact online with confidence, you need to know your debit card or credit card is protected from the most common forms of fraud.
Earn When You Have Funds in Your Account
When you have funds in your account, there is no reason why you should not earn some interest and see your balance increase. This allows you to use your regular account as a savings account if you have a sizeable cash flow. However, it's important to note that most banks do require that you fulfil certain requirement such as having a balance that meets a certain threshold before you can begin earning. Others may require you to open a second account that will be attached to your regular account in order to earn interest from your savings.
Choose an Account that Rewards You But Doesn't Punish You
When you open any bank account, you should target one that rewards you for holding your funds in it. Your financial institution should not punish you when you make a withdrawal or use all the funds you have in your account. With a bank behind you that you can rely on to look after your money without costing you in the process, gives you the freedom enjoy your money without any limitations.