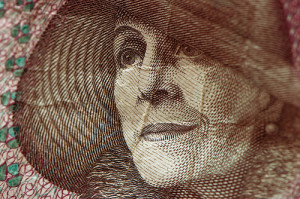 With our pending departure to Denmark (less than 10 days at the office!), we're getting to the point of exchanging money. Since I no longer have a Danish bank account, we'll have to rely on exchanging dollars for kroners .


As I suspected, travel guru Rick Steves warns that exchange fees have gone skyward in the last decade. But he also gives lots of practical tips for using cash and credit in Europe. Use your debit card at ATMs to avoid additional credit card fees, and getting out more cash at once is preferred. Rick Steves also recommends calling your bank to find out what fees they charge, apparently One PacificCoast Bank doesn't charge a fee if you use an All Point Network ATM…we'll be looking out for those! He also reminds you to call your credit card/bank to let them know you'll be traveling so they suspect theft.


We are planning to use almost all cash, partly because it's easier to budget and gauge how much you are spending. We will exchange $1000 to begin, which will hopefully last us a while…


On TravelPortland I found a coupon for waiving currency exchange fees, bonus! There are some easy online currency converters , but thankfully with close to 5 kroner to a $1, it's an easy to calculate in your head.


How much cash versus credit do you use on vacation?


Don't you just love the Danish kroner, writer Karen Blixen makes a lovely 50 kr?!


~*~*~*~*~*~
Sustainable Family Finances
The story of a family creating an abundant and sustainable life.