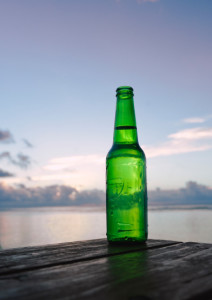 I'm back: rested and rejuvenated from a much-needed anniversary trip to celebrate eight years of matrimony.
It was our first vacation without the kiddos, and they enjoyed time in the country with their grandparents.


We camped at Lake of the Woods, Jackson F. Kimball State Park, and Crater Lake National Park. The highlights included hiking every day, swimming nearly every day, drinking from headwaters, pleasure reading, no "bed time," and beating Hubby at Scrabble with my all time high score of 327! The only misfortune was a freak hail storm that left our hood with 15 dents, thankfully we had just gotten off the trail!


We are saving up for our big trip to Denmark, so we needed to keep this trip cheap. Here's the run down on our budget:


Camping 4 nights (17,10,26,26) = $79
Gasoline = $84.91 (1/3 tank leftover)
Groceries = $119.65
Eating out ($20 brkfst, $12 drinks, $130 anniversary dinner at Lodge, $6 ice cream) = $168
Bear book for kids = $8


Minus dinner tab = $330.56
5 day camping trip = $459.56
7 days, including family meals en route = $529.46


$75 per day is pretty good for a family of four. Back when we did our first cross country road trip seven years ago we averaged about the same, although it penciled out better when we didn't have rent/bills to pay back at home.


We surely could have saved if we hadn't shopped at a small town grocer, but I somehow feel obliged to support the local economy even when traveling on the cheap. Plus, about a third of the food wasn't eaten up on the trip itself.


What's the budget for your trips?


~*~*~*~*~*~
Sustainable Family Finances
The story of a family creating an abundant and sustainable life.