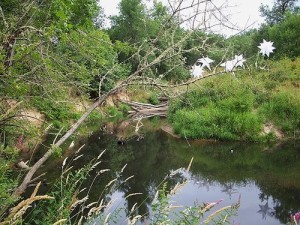 With the summer in full swing, I'm longing to unplug more often and blog less. So, my Twin Sis suggested that I take a cue from the bulk of bloggers who recap the week on Fridays. This should make easier on you, since you'll be able to catch up on posts you've missed too 😉


Poop composter – Cheap steps to being a more sustainable pet owner


Yard Sale Savvy – Make the most of your next yard sale adventure


Milking It – How breastfeeding could save the planet!


Oregon Country Fairness – Creating an annual counter-culture


How was the ebb and flow of your week?


~*~*~*~*~*~
Sustainable Family Finances
The story of a family creating an abundant and sustainable life.