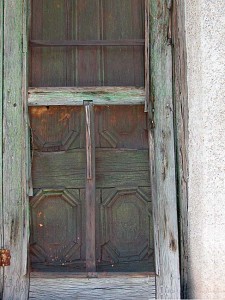 Finding time to talk about your family's financial priorities isn't easy. Despite my best intentions, our "Money Honey" talks are still sporadic and briefer than I wish. Yet, we happened to have two recent talks about our financial priorities.


Our first chat teetered on mushy. Perhaps I'm disclosing how mundane we are, but on a "date" night over a nice Italian meal our conversation wandered to a pretty lengthy chat about our long-term financial priorities and how we hope to reach our goals. It may have been the red wine and puttanesca, but our talk was really gratifying. It's nice to put things into perspective and realize that we have already achieved our most meaningful life goals: adorable kiddos, meaningful careers and a beautiful home. Yes, they all require our constant investment, but the effort is paying off.


However, our second talk just one week later had quite a different tone. Hubby and I needed to discuss two home improvement projects that had each been researching, and coincidentally we both had bids in hand. Hubby wants a deluxe wooden screen/storm door, and I want energy-efficient window coverings to keep our home cooler in the summer heat. We weren't altogether argumentative, but it was clear that we each wanted dearly to convince the other that our project was the top priority. The irony is that both improvement will make our home more comfortable and efficient, and we both want all the improvements made eventually. The heart of the matter is prioritizing our limited surplus income on the project that will have the most immediate benefit. The verdict is still out, but I sense a compromise on the way…


How do you talk about your priorities honestly and respectfully?


~*~*~*~*~*~
Sustainable Family Finances
The story of a family creating an abundant and sustainable life.