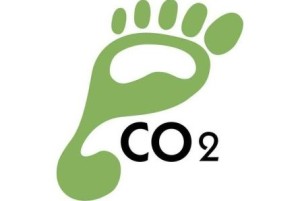 One of my goals has been to calculate our family's carbon footprint. Having tinkered with them before expanding our household, I know how widely the results can vary. So, I initially committed to trying three calculators to compare results before settling on a footprint baseline to gauge progress.


First I tested the EPA calculator, which estimated that we emit 1,021 pounds per person (U.S. average is 20,750), for a family total of roughly 4 tons. Then Oregon DEQ calculator targeted our total family footprint at 35 tons which seems very high compared to other calculators!


Lastly, I plugged in our energy bill info and consumption estimates into the Carbon Footprint Calculator, which claims to be the most accurate available globally. It estimated a family footprint of 9.7 tons of carbon. Here are the details:


Your Carbon Footprint:


House – 0.14 metric tons of carbon
Flights – 2.82 metric tons of carbon (4x PDX to EWR per year to see Hubby's family)
Car – 3.08 metric tons of carbon
Bus & Rail – 0.19 metric tons of carbon
Secondary – 3.47 metric tons of carbon


TOTAL: 9.70 metric tons


Carbon Comparison:
Your carbon footprint is 9.70 metric tons per year

The average footprint for people in the U.S. is 20.40 metric tons

The average footprint in industrial nations is 11 metric tons

The average worldwide carbon footprint is 4 metric tons

The worldwide target to combat climate change is 2 metric tons
We have a long way to go to have a so-called carbon neutral footprint, but our daily efforts do add up to a comparatively smaller footprint. Yet, cutting our footprint by another half feels like a big goal.


Our effort to drive less and commute by transit cuts our transportation footprint by about half, we drive an average of 6,000 miles and the U.S. average is 12,000 miles for a total of 6+ tons. This could still be reduced, particularly by keeping our camping adventures closer to home.


More than the driving, it's obvious that our annual trip to see Hubby's family back East has a huge footprint, nearly a third of our impact. I paid to offset our last trip, but I not going to fool myself into thinking that this wipes away the pollution. You're probably asking yourself, how could I have a goal of traveling to Denmark while working to reduce our family footprint?! Well the simple answer is that family matters, and I miss my "family" and friends so much that I can barely stand to wait another year to see them all. To keep our footprint in balance, I am committing to only making the trip once a decade no matter how dearly I miss my adopted homeland.


Have you calculated your family footprint?
Which calculator do this is most accurate?


~*~*~*~*~*~
Sustainable Family Finances
The story of a family creating an abundant and sustainable life.