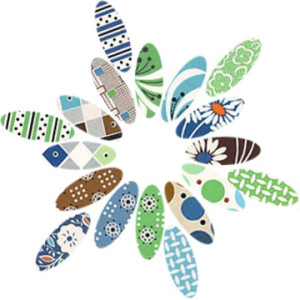 If you are fortunate enough to be employed with benefits, now is the time of year for annual enrollment. While beneficial in theory, actually making the most of your benefits can feel like a daunting propositions. There's a bureaucratic learning curve at the very least.


First, you may have different health plans to compare…which spouse's plan is best for your family finances? What are the co-pays and deductibles? How much will that add to your monthly expenses? What's the minimum out-of-pocket and maximum?


Next, you have to learn the acronym lingo for tax free spending accounts:
FSA – Flexible Spending Account

MERP – Medical Expense Reimbursement Plan

DCAP – Dependent Care Assistance Plan
The use-it or loose-it nature of the FSA program presents a fortune-telling conundrum of choosing how much to contribute. For families one of the big questions is, will you have a new baby in next year? This is especially challenging for family's planning, but not yet pregnant. With our Girly, we were newly pregnant when we enrolled in benefits, and maxed them out assuming that we would have another hospital birth. When we opted to plan a home birth, it turn out that I had to find creative ways to spend almost $4k on medical needs. I was very happy to learn postpartum massages were covered!
There are a couple of new things this year.

Come January, most over-the-counter drugs and medical supplies will no longer be reimbursed. This is going to be a big change for us, since we currently use this kitty for everything from diaper creme to sunscreen.
Another new change to my program got me pretty excited…you know those Windows invention commercials that show ordinary people with their super model double claiming brilliance for various ideas? Well, I've been saying for years that I wish there was a way to issue a FSA debit card and not have to waste a lot of time and energy submitting claims. Apparently someone listened, because I'll soon have my very own Benefits MasterCard to use at the doctor and pharmacy. Brilliant, not that I can take any credit.
For the dependent care plan you'll note that it's only "assistance" not reimbursement for child care. The maximum allowance is $5k per year, $208.33 per pay period and we can only dream of the day when we no longer need to siphon so much for our paycheck for child care. I've heard from Mamas with older kids to keep in mind that summer camps can get quite expensive, and as long as they aren't overnight they can be reimbursed. Although this can be a little hard to predict a year ahead.
Have you been successful in maximizing your benefits?
What are your strategies?


~*~*~*~*~*~
Sustainable Family Finances
The story of a family creating an abundant and sustainable life.