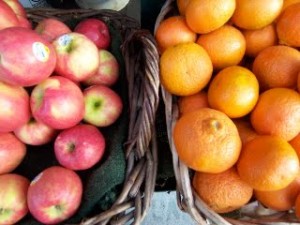 Family grocery shopping always feel like a paradox. You want to save money, but stock up. You want to buy quality without going in debt.


Lately I've grown very used to our organic grocery delivery from Spud , and enjoy spending my precious time any place but the check out line with kids! We've also been saving a lot. The minimum delivery is for $33, and most weeks our order is under $40. Before every time I hit the store I was dropping $60-80, often more just to stock up.


A family cannot survive on greens along though. Once I realized that we were out of cereal, lunch fixings, and dog food , I knew where my afternoon was going to be spent: Costco .


A Green Mama friend of mine shared a hilarious and insightful article about Costco from Family Circle. I love how he describes the psychology of the store layout, and how it is simultaneously intended to make you feel like an entitled consumer and financially inadequate. There are also several wonderful tips to make sure that you actually save your family money and don't end up with a whole bunch of stuff you don't need.


What's your experience on saving money with home delivery or buying in bulk?


~*~*~*~*~*~
Sustainable Family Finances
The story of a family creating an abundant and sustainable life.