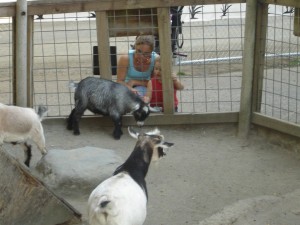 In our household we're always looking for frugal (and sustainable!) family fun, so I've had a few posts on the topic. But on the eve of a long holiday weekend with virtually no firm plans, here are some ideas I've been toying with:


Visit local kiddie amusement park with

free petting zoo

Create a worm bin

Backyard play date

Plant seeds in the

garden

Take a

Portland Hill Walk

Help out at a new CSA farm around the corner

Relax, follow kids' lead and just enjoy the moment


Personally, I think we adults often over-think things. The key is to keep things simple, take it outside and enjoy some time together.


I also sign up for a weekly email that includes inexpensive events around town. I wasn't surprised to find another great blog on Frugal Family Fun .


What are your family's favorite ways to have frugal fun?


~*~*~*~*~*~
Sustainable Family Finances
The story of a family creating an abundant and sustainable life.