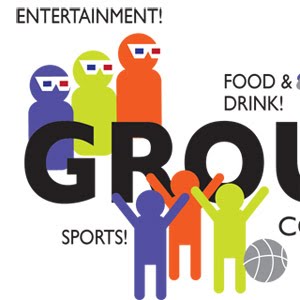 I'm officially addicted to Groupons. I've never been much of coupon lady, since they mostly seem to expire or get lost when I need them! Yet Groupons are different.
I was skeptical at first, but I'm a true convert. Through collective buying power, they are able to offer you steep discounts for local restaurants and services. You get an email of the daily Groupon, most discounts are over 50% of the regular prices. I truly love them because there are great deals at local places and services where I go already, so no driving to the burbs for a bargain!
Here's what I've bought so far:
$45 haircut or mani/pedi at a new salon, Strut Salon, just two blocks from my house (paid $20)
$50 organic grocery delivery from Spud! (paid $25) – A service I've used for years
$70 at a favorite swank place, Chameleon, where I've met with Mama friends before. My friends bought too so now we'll plan a night out! (paid $30 for 2 Groupons)

$25 for delicious pizza in our old neighborhood, Pizza Fino. I emailed a friend and she bought 2 Groupons, now we're going to reconnect! ($12)

$30 at a pizza place haven't tried, Bella Faccia Pizzeria. A colleague saw the Groupon and her husband loves their East Coast pizza, maybe we'll meet up too! (paid $14 for 2 Groupons)
If you don't get what all the excitement is about, check out a little video about how Groupon works:

Learn How Groupon Works! from The Point on Vimeo.
I didn't realize that you only get the deal if enough people buy, but that hasn't been a problem so far. It's been super popular in Portland and my new local salon sold over 700 haircuts/mani-pedis at $20 in 7 hours! The minimum for the deal was 50, and I can guarantee you that this small local spa has never seen such sales in one day. While obviously people will use their Groupons over time, it will also likely bring them many return customers.


Plus, in addition to all of the other fabulousness of Groupon, they also offer a great $10 referral deal. That means that I'll get $10 for each of you who sign up through my referral link, and you'll in turn get the same when you pay it forward to your friends.
Have you used Groupon yet? Any fun stories?
~*~*~*~*~*~
Sustainable Family Finances
The story of a family creating an abundant and sustainable life.