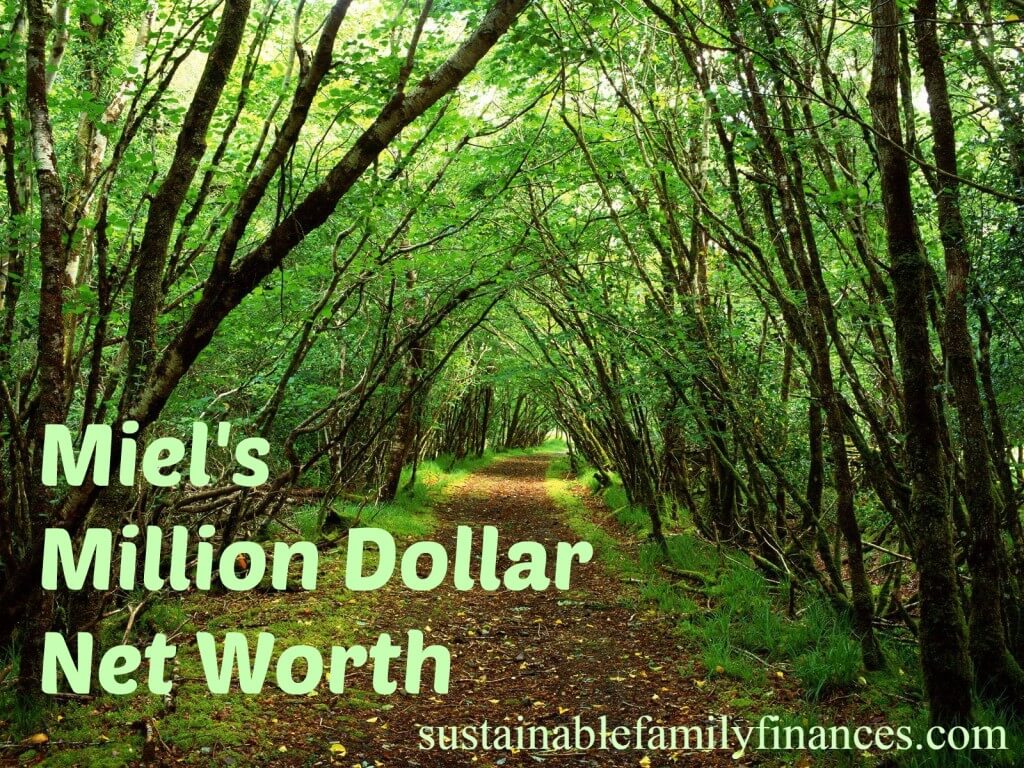 This is the first time that I've really shared about my net worth directly on Sustainable Family Finances. I was actually one of the first finance bloggers to share their net worth publically (on my old site DINKs Finance). I've continuous posted about my net worth for ten years. I've also been featured on J Money's Top Net Worths for Finance Bloggers on RockStar Finance, coming in at number 11 of the 180 finance bloggers who publically share their net worth.
This is also my first time posting my net worth as an individual; previously I had always posted a joint net worth, but that is no longer the case after my recent divorce. This started at $300k back in 2005 and was tracked over time to hit the Million dollar mark in 2013.
It is bold to be the first. It is also a bit scary. It also doesn't matter how much money you have or don't have. Yes, if you are wondering, I have been criticized for sharing. I guess it came off as bragging, even though I had considerable less than I do today. But I also feel a certain obligation to myself and know if I track my progress and create goals for myself, that I can take what I have and grow it into whatever I can dream it to be. I also hope that it is helpful for readers to see what is feasible over a decade.
My first official individual net worth comes in at $1,058,434. My ability to grow and create wealth so far has been pretty impressive. (Darcy is giving me a virtual high five…this is huge!). I've worked my ass off for sure. I've never really ever had just one job. I've always juggle a few different income generating activities. Being a landlord for 12 years should say enough. I started saving for retirement at $25 a month and grew that to over $300k.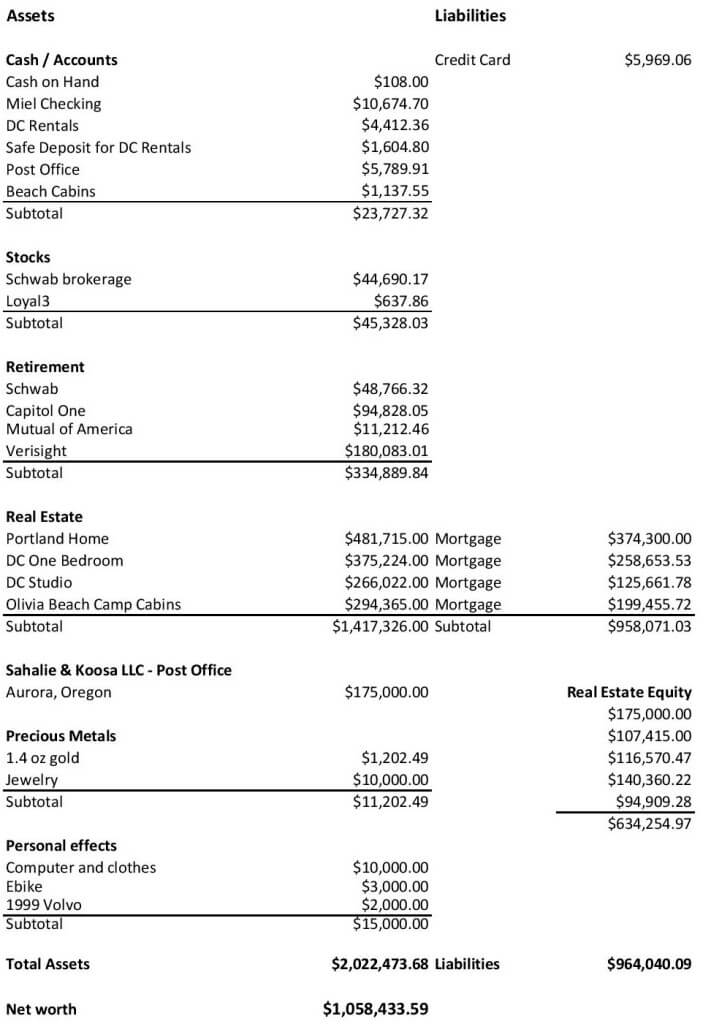 As you can see, the more you have, the more you owe. Making money is not for sissies. Owing nearly a million dollars is not something to take lightly. Wealth comes with a great deal of responsibilities and its own set of challenges.
My net worth gives a pretty candid look at where I'm at financially. What it doesn't show is what comes next. I'm at a space in my life where I'm looking at this question very closely. How best do I leverage what I have to create financial stability and long term wealth creation? Follow along to find out!
Cheers,
Miel