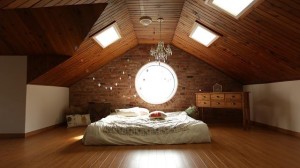 Purchasing your first home is one of the most exciting, yet terrifying, times of your life. Most likely, this is the most amount of money you've ever spent, by far. Buying a home is not an easy process, as many first-time buyers will come to find out. In order to make the process as smooth as possible, take into account these 7 tips when buying your first home.
Be patient. Homes may come and go very quickly, especially if you're buying in a seller's market, where bidding wars may even take place. While it's easy to get emotionally attached to a home, especially as a first-time buyer, do your best to be patient and have confidence that the right house will come along.
Know beforehand what you can afford. What you can afford and what you may qualify for can be two very different numbers. Prior to shopping for a home, decide in advance how much you are able to spend per month and what type loan you'd prefer to have. It's very easy to get swayed in the moment, so think long and hard about how much you want to spend before looking at houses.
Comparison shop for the loan. Your home loan is probably the largest amount of money you've ever borrowed. Make sure you get the best interest rate and the best terms by shopping around at different banks, credit unions and lenders. Don't forget to online shop, too. A home loan through Newcastle Permanent, for example, offers awarding-winning packages to suit a variety of buyers.
Decide what you want in a home. It's a good idea to make a checklist of all the "must-haves" for your first home, and then be flexible. You may be able to get a good deal on a home that doesn't meet all of your criteria but can be changed to your liking down the line. Have a general idea of what you want but be willing to stray from your desires if it positively impacts your finances.
Think long-term regarding your home. You may only be planning on staying in the home for a few years, but what if the market goes down and you find yourself upside down in your mortgage? Since predicting the market can be an impossible task, think of your home as somewhere you will be for the long-haul. Decide how this affects what you want to spend, the location and what you're not willing to budge on.
Look at the entire cost of the home, not just the loan. There are factors to consider other than your monthly principal and interest payment, including home owner's insurance, HOA fees, cost of heating and cooling, distance to work, any repairs that need to be done and more. Mortgage payments tend to be lower than rent payments, which can make owning a home enticing to many if they haven't considered all of the outside factors, including maintenance.
Put at least 20 percent down. While there are a variety of loans that do not require a 20 percent down payment, it's in your best interest to put down as much money as possible. This greatly increases your chances of qualifying for the loan, it eliminates the need for private mortgage insurance (PMI) and it gives you instant equity in your house.
While buying a home for the first time seems fun and exciting, there are many details that need to be figured out beforehand. By keeping a level head and not letting your emotions get the best of you, you will find a home you love that suits your needs for the long-term.