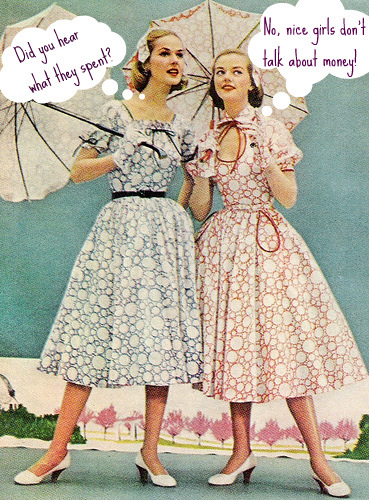 Miel and I enjoy observing our cultural environment, having both lived abroad as exchange students at an early age, and continuing on to major in International Affairs/Studies. Miel has lived abroad for far longer than me, but paying attention to your cultural surroundings can be practiced anywhere.
Our money stories are so deeply intertwined with our culture that it's impossible to separate them from our personal beliefs.
Here are some personal beliefs that I/we have held in the past that we are more than ready to release:
The economy is scarce, and there isn't enough to go around.
There aren't enough great jobs for everyone.
In order to earn a living, you have to work for someone else.
As women, we can always expect to earn less.
You have to work hard to get ahead.
Success is tied to stress.
More money means more responsibility/stress.
Managing money is boring and stressful.
Selecting and buying stocks is difficult, risky, and should be avoided.
It's better to save for tomorrow than to live for today.
Going to college was/is the only way to succeed professionally/financially.
Paying off student loans will take half a lifetime.
You have to "do your time" in unfulfilling work to get to where you want to be.
Kids are damn expensive (this may still be true, but I am ready to remove the damn part 😉
Saving for college is prohibitively expensive.
Money will spoil our kids.
Wanting more money is selfish.
Getting what you want is somehow bad.
Having money, or making more, is something to worry that your friends will resent.
We shouldn't talk about money.
Retirement either means living on a fixed income or spending your kids' inheritance.
You have to wait until the government allows you to retire.
You're lucky to retire "on time" and by the time we get there Social Security will be bankrupt.
We're beholden to an economic model that doesn't value the social good or environment, and politics are too corrupted for us to change it. A sensible carbon tax will remain a dream. A socialized safety net will never happen in the U.S.
This feels like it just scratches the surface of all the negative money stories we've bought into through our American culture.
What negative money beliefs/stories are you ready to stop believing in?
Darcy & Miel