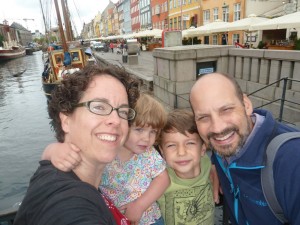 We are home from our dream vacation to Denmark, and finally over our collective jet lag (turns out to be a surreal family experience!). The kids were star travelers, and thankfully jet lag wasn't too bad on the way there.


It's hard to put the full 3 week trip into words, but we really had a fantastic time. I love Denmark so deeply, and loved sharing such a special place with my family.


Most of all, I loved being together with all my host families again and seeing our families bond. When our kids weren't busy playing, they were busy entertaining us all.


We also soaked up Denmark's pastoral landscapes and all the amazing views of the sea. We were lucky enough to stay on three different fjords, and having water all around you is just so gorgeous. Hubby will tell you the weather was awful, and truthfully is was one of the worst August's on record, which meant that it was really more like a typical June (and unlike Oregon, the rain never lasted for more than an hour – not withstanding a day of thunderstorms). But we did have five beach days, and lots of sunny memories (minus a very wet walk to the tip of Denmark off Skagen, which still wasn't actually cold).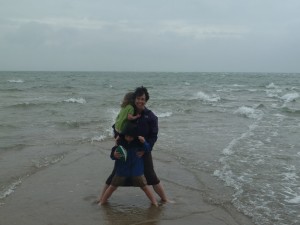 I've posted even more family pics on our family blog – West Coast Cronin Clan. I'm also in the process of editing/posting to our online Picasa album. Even though the trip is over, it's wonderful have all the memories.


It was absolutely worth all the planning and saving!


What would like to know or learn about Denmark?


~*~*~*~*~*~
Sustainable Family Finances
The story of a family creating an abundant and sustainable life.