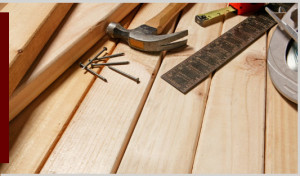 Maybe it's just because our home is over a hundred years old, but there always seems to be one home repair project or another.


Just this past weekend, our exterior water spigot sprang a constant leak. We were actually kind of lucky that it lasted as long as it did, when we moved in three summers ago the turnoff valve didn't work, but the on/off Y valve for the two hoses managed just fine, so we never bothered to fix it. Unfortunately, such a tenuous set up couldn't stand the test of a five year old's enthusiastic hose/horse play.


Since neither of us are handy beyond very basics (at least Hubby quickly found the water source to turn off!), we've relied on Service Magic to find small project handy-workers. Service Magic is kind of like Angie's List, but it's free and they do the screening for you. We used them several times to get multiple quick bids for small projects (drywall repair, window installations, chimney repair…well that was a spendy little project.)


I really like Service Magic, because it helps me feel like it gives us enough quality bids to make an informed decision. On top of being professionally screened, they are customer-rated, so you know if they ever really screwed anyone this info would be included. I also like how they help speed up the bid gathering process, because that's not how I want to spend my time.


I've only ever used them for home repair, but apparently they've expanded to other service areas like senior care, wedding services, photography…


Have you used Service Magic for a home repair project?


~*~*~*~*~*~
Sustainable Family Finances
The story of a family creating an abundant and sustainable life.