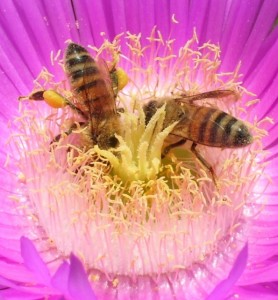 As a busy working mom, I'm always amazed by how quickly the weeks pass…here it is Easter! I'm also surprised by how easily the weeks pass without truly connecting with Hubby on our family affairs (especially if anyone gets sick!) That's why I'm truly grateful for our Flex Fridays together.


This past Friday we reconnected on several important goals that had stalled out with the busyness of life lately. Here are the main topics we discussed:
Going carless – With April's car payment already made and a four day conference trip planned in May, we looked at our family calendar and made the decision to sell the car before the June payment.
Buying ZIPcar Shares – After some discussion, we took the plunge and decided to invest our first $1k in ZIPcar stock. Hubby admitted to being a bit fearful of the risk involved, knowing that his parents lost a sizable share of their estate with the last down turn. He also wants it to be a means to an an end, not an indefinite investment. So we agreed that we would both be fine with divesting when we need a down payment for our dream property at the beach.
Estate Planning – We submitted the final contact info required for signing our estate documents and set up an appointment with our lawyer (& friend!)

Passport applications – We scheduled a lunch date with our Big Guy at City Hall to submit our passport applications. It's hard to believe that our trip is now just four months away…by the time we get our passports, I'll be mentally packing!

Savings transfer – We transferred money from our checking to savings account. I forgot to mention a few months back when we open accounts for the kids, we also opened a savings account. Prior to merging accounts to our "Eco-Bank" (now One PacificCoast Bank), we had always had independent checking accounts and a joint savings account. Somehow when we opened our new account, we were convinced that since the interest rates were so puny that we should just do a checking account (which incurred no fees for online banking). But after trying it out for a year, Hubby and I agree that we like having a mental separation between checking and saving. It somehow felt wrong to have all our money lumped in one place!
Lastly, we enjoyed lunch together and the rare quiet moment in our home. Once we have our money honey talks, I have feel a bit more at peace knowing that we're on the same page and progressing toward our family goals.
Do you have "money honey" talks?
~*~*~*~*~*~
Sustainable Family Finances
The story of a family creating an abundant and sustainable life.