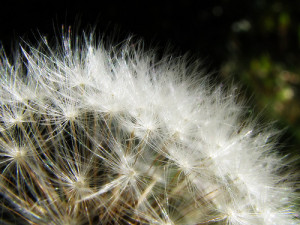 Wills are the type of task that every parent wants to push off until tomorrow…or next year. We've been making progress (slowly, but surely) on our goal of updating our "last will & testaments." This time we've hired a lawyer, and we're finishing all the estate planning documents: power of attorney, advance medical directive, and a last will & testament.


Our original wills were done on the cheap. We used a will kit software purchased by friends' parents who helped us wade through the questions and get everything prepared. The beauty of taking on the task with another couple is that we had each other to sign copies (you need two signatures of people not listed in your will). Having your will signed may seem morbid, but we actually signed on New Year's Day (with Mt Hood in view!) We were just relieved to know that in the case of an awful accident on the way home that our kids would go to our chosen guardian, and we wouldn't leave family in a lurch.


Speaking of guardians, choosing who might raise your family is often a tough choice. There are lots of different factors to consider, and this article on 10 things to think about when choosing a guardians is very helpful. The number one issue in my mind is family values: who can come close to honoring your values in raising your kids? Here's a good perspective on choosing a guardian from The Simple Dollar, you can see just how personal the decision really is. Our lawyer (and friend) advised us to consider whether we want our estate guardian to be the same person and our custody guardian.


In our case, my Twin Sis is a shoe-in for the role (minus the globe trekking job 😉 But life can change quickly, so it's important to keep tabs on who you choose. We chose Hubby's sister as "back-up" guardian, since she was the only sibling without a family (but wanted kids!), just four years later she's married and has two beautiful girls. And who knows, my Twin Sis may go "Angelina" on us and suddenly adopt a tribe of kids from where ever she happens to be in Africa at the moment…stranger things have happened 😉 But seriously, in our case we also trust her manage our estate and raise our kids if need be.


There are some big questions to answer, which is why many parents continue to put it off…


Do you have a Last Will and Testament?
Is it up-to-date?


~*~*~*~*~*~
Sustainable Family Finances
The story of a family creating an abundant and sustainable life.