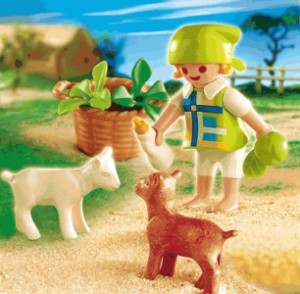 Happy Birthday Girly – Miss Makenna Rose!!
Today is our Girly's 2nd Birthday!


It's a work/school day for us, so our festivities will be limited to birthday cake for today. Our Big Guy turns 5 next Monday, so we'll be hosting a combined party this weekend, and I'll share more on that soon…also, I've never shared our family blog, Cronin Clan, but you can check out b-day photos/stories there if you like.


If you looked at our toy bins, you wouldn't know it, but we really only buy toys for birthdays and Christmas. So I always feel like I need to find toys that will give us the most bang for their buck in terms of age-appropriate development. I put a fair amount of research and thought into our choices. I really like the Fat Brain Toys site, which shows toys according age, which is where I first found the Wobble Deck. My Twin Sis is also very thoughtful, and last year she bought a Fisher-Price Bounce & Spin Zebra for Girly, this smiley video how much she loves it!



But this year Girly is really enjoying her well stocked homemade kids' kitchen, so I went pretty simple for her this year. Lately Big Guy is addicted to playing cards, especially
Animal Rummy
. Surprisingly, he's super excited about our summer trip to Legoland, but he hasn't asked to even play with his one Lego set in at least a month! Funny, because his buddies are gaga for Legos, just goes to show you how different kids' interests can be…yes, Big Guy did ask for the yoga mat!


Girly's Gifts for #2 B-day
Charlie Harper flashcards/floor puzzle from Black Wagon
Pink Gaiam yoga mat


Big Guy's Gifts for #5 B-day
Wobble Deck
(on sale from Zulily)
Flashcard games from Black Wagon
Green Gaiam yoga mat


I also bought most locally, and got Supportland credit!


I coordinated gifts with my Twin Sis, and she got them more learning games from Black Wagon and a fantastic book series she found on Zulily: What Does It Mean To Be Green?
, What Does It Mean to Be Global?
, What Does It Mean To Be Present?
Thanks Sis!


My Mom used to over indulge kids with gifts (as Grandmas are known to do!), but she has respected our family "gift policy." She hand felted Girly a few animals and is buying them their next pairs of shoes come spring (and no doubt a few handmade summer dresses :-). Thanks Grandma!!


Hubby's parents sent some adorable cards and checks that will be deposited into new kids' accounts…yes I talked about doing this last year, but this year I promise to save it!


What kind of birthday presents do you buy your kids?


~*~*~*~*~*~
Sustainable Family Finances
The story of a family creating an abundant and sustainable life.