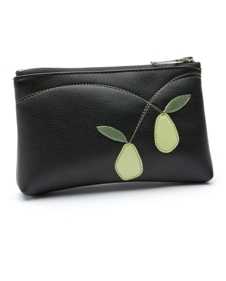 I like to give (and get) pretty utilitarian gifts. That's why bags always come to mind. There are a lot of great bags made from recycled materials these days.


I've been toying between two bag-type gifts for my niece (really Girly buying for her cousin in our gift exchange). I'm partial to shopping local, so I've also been considering buying her an accessory from Queen Bee Creations. I splurged and bought myself a purse there over the summer, and I've really been enjoying it. There are almost too many pockets, but it is a really handy size to fit a lot without looking like a diaper bag. If you are in the market for a hip diaper bag, they have some really nice designs. They are a bit spendy, but very durable and the adorable.
Ecoist also has some really chic purses made from recycled wrappers. I could definitely picture her sporty it at NYU. They also have cute baskets if you're looking for some utilitarian home decor.


I also love Sherpani bags (found at REI). I have one for my work bag, and it's fantastic. Very functional, comfortable, and stylish (at least for Portland's standard 😉 They now have a ton of sizes to fit almost any need…the carry on luggage styles are very tempting. They even have child backpacks.


My Twin Sis bought me the cutest little bags made of recycled yoga mats. My only complaint is that they are a too small for most of my needs, but Girly loves them!


My co-worker got a really hip black bag on her recent trip to visit her daughter in Columbia, Cyclus bags. Fair warning, the prices are in Columbian pesos, so you may experience sticker stock initially.


While a little simpler in style, KEEN also has some nice bags made from recycled materials. This is the type of bag Hubby would love…if he didn't already have an REI bag.


There's also always the option of the traditional grocery tote to help nudge a friend or family member to kick the plastic habit.


What's your favorite eco-bag?


~*~*~*~*~*~
Sustainable Family Finances
The story of a family creating an abundant and sustainable life.