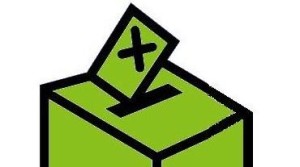 You are probably as tired as anyone with all the campaigning, but we've made it to the all important election day. I know we are all busy with our everyday lives, and I'm just grateful for Oregon's vote-by-mail system where I voted while the kids napped and then dropped it off at the library. But democracy isn't about convenience and elections do shape our economic and natural environments.


12 Environmental Facts to Remember When Voting


So in case you haven't connected already, become more informed about how your representatives walk their talk with the League of Conservation Voters . If you want to get wonky and academic, you can read this article about why environmental issues don't get political attention yet as they do socially: easy answer is voters still aren't really voting green.


The important this is that you do your civic duty and vote!


Have you voted?
What matters to you in this election?


~*~*~*~*~*~
Sustainable Family Finances
The story of a family creating an abundant and sustainable life.