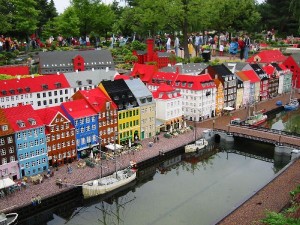 "When preparing to travel, lay out all your clothes and all your money. Then take half the clothes and twice the money." ~ Susan Heller


For the past several months, I've been preparing to achieve our goal of traveling to Denmark next summer. I'm lucky to have many host families and friends there, but Denmark is still very expensive. Thankfully, the exchange is the best it's been a long time, so I'm hoping that stays in our favor too (5.4 kr = $1) .


Here is the rough budget I've got so far, which will really hinge on getting inexpensive flights. The meals/groceries depend upon our exact length of stay and closely prices match the costs when I lived there over ten years ago…my next step is obviously to talk with friends and family about how much they would budget.


Tickets x4 $4-5k
Rental car $800
Sightseeing (Legoland, Tivoli, Cultural places) $500
Meals/groceries $800
Gifts to DK/Home $200
Misc. $200


High End Estimate $7,500


This budget makes my college trips back to Copenhagen for under $1k seem so cheap now. It's also what has intimidated me for so long and made me convince myself that such a trip was out of reach. You may wonder why we would prioritize spending so much of our family income on a trip, and the answer is that this is really a trip to see extended-adopted family. Many of my friends now have children that I have never met. Plus, I remember dreaming about one day taking my kids to Legoland!


Our primary saving strategy is that we saved $2k last year from my child care reimbursements, and this year I'm saving every penny. This will give us a total of $7k to travel and any extra will come from our regular monthly expenses that we would be paying whether we are at home or abroad.


Have you planned a family trip to Europe?
Any tips are welcomed!
~*~*~*~*~*~
Sustainable Family Finances
The story of a family creating an abundant and sustainable life.