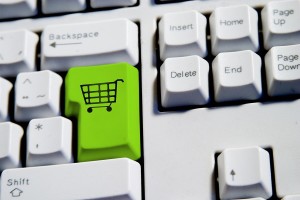 Do you feel guilt about online shopping? As long as you are thoughtful about your purchases, and sticking to your family budget, you shouldn't feel guilty. Actually, a Carnegie Mellon study showed that online shopping uses a third less energy than traditional retail.


I'm really a fan of online shopping simply because I find shopping more stressful than soothing. I also try to be very mindful when shopping online so that I feel more satisfied than suckered into a deal.


My favorite place to shop for kids clothes is Children's Place. Each season they discount 40%, and you can usually find all the basics for $3-5. Sales are better online and you'll have the pick of the warehouse rather than one local retailer.


I have a few money-saving habits.
Sign up for sales email from your favorite stores, set them to deliver directly into an online shopping folder so you won't be bothered constantly.
Only shop seasonally as-needed.
Know your limits – make a list and budget before you shop and stick to it.
Make sure you have cash, but use credit. You'll earned miles or cash back, plus you'll be reminded of how much you spent when you pay your monthly credit tab.
Search for promo-codes. I usually save 10-15% or get free shipping. It adds up and is worth the two minutes.
What are your favorite places to shop online?


~*~*~*~*~*~
Sustainable Family Finances
The story of a family creating an abundant and sustainable life.