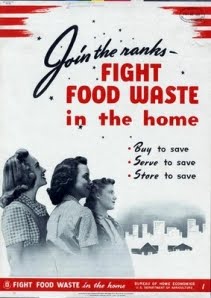 I'm guilty of throwing out more rotten veggies and uneaten leftovers than I care to admit. I've been thinking about food waste more lately since I read a really eye-opening article about how much cheap food is thrown away . When I last cleaned out our fridge, I felt super guilty about the money and resources we had wasted. Just because scraps are going to our worm bin, doesn't mean it's sustainable. I can relate to the story of the non-consumer advocates struggle with food waste.
I love this age of empowered information, and I found several great sites to help us all reduce our food waste, saving money in the process. The Love Food Hate Waste is pretty, and you'll want to browse your way to becoming an enlightened food storer. They have a quick recipe for leftover carbonara that I'm sure I could pull off after work.
What tricks do you have for avoiding food waste?
Sustainable Family Finances
The story of a family creating an abundant and sustainable life.