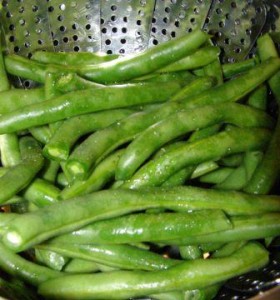 Canning, and food preservation in general, is finding its way back into busy modern lives. Whether you preserve your own backyard harvest or simply store up the fresh farmer's market flavor for a colder season, food preservation is both more sustainable and more economical.


Unfortunately, there's also good reason to can for your family's health. Many commercial canning companies line cans with an epoxy resin containing the BPA chemical . I've known for several years about the potential harm from BPA laced baby bottles , but it was only this past winter that I realized that all my handy tomato cans contained BPA.


This has renewed my motivation to become a confident canner. I've only dabbled in canning really, but have fond memories of making blackberry jam. I was eager to do more than just freeze this past summer, but with an infant the learning curve seemed too steep.


So, I've been educating myself lately, well in advance of the harvest peak. A month ago I attended a lunch brown bag at the library, then gleaning some wisdom and recipes from my mom's group, and an evening class on " preserving the harvest ." The most important thing I've learned so far is not to be intimidated! If you preserve in smaller batches it doesn't take as much time as you'd think. Make it part of your lifestyle and have fun with it!


I also checked a few books out from the library Homemade Living: Canning & Preserving with Ashley English: All You Need to Know to Make Jams, Jellies, Pickles, Chutneys & More







There will be more posts throughout the summer on food preservation, and I would love to exchange ideas with other newbies, dabblers and veterans.


What are your favorite foods to preserve for your family?


~*~*~*~*~*~
Sustainable Family Finances
The story of a family creating an abundant and sustainable life.