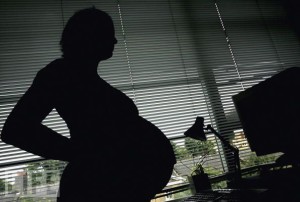 Figuring out your family finances during paternity can be complex and highly personal. Often it can make you question whether you are financially prepared for a child, and all the pressure that comes with parenthood.


With my first pregnancy I was working for a small non-profit, and quickly realized I was not guaranteed any leave under the FMLA policy (not even unpaid with workplace under 50 employees). Yes, U.S. maternity leave ranks the same Ghana, Swaziland, and Zambia . As a result I opted to leave my job, and hope to find a position that would work with motherhood.


The next big question was, "How the hell were we going to manage an unpaid maternity leave?" So, I remember creating a spreadsheet of various timelines and how much we could manage to scrape by on. Perhaps our saving grace was that I had been making very little in my part-time non-profit gig through grad school, so we were used to paying the bulk of our bills on Hubby's paycheck. Sadly and honestly, the only way I managed to stay home to raise our Big Guy for his first four months was with a small inheritance of a few thousand dollars. As it was, Hubby only managed to take a week of vacation time off.
Fortunately, our financial circumstances improved substantially between our first and second children, so at least I didn't have to wonder whether we could afford our mortgage and groceries.
I still had to figure our finances out to see how long we could manage on a single income, turns out that I started working part-time from home when Girly was six weeks and returned to full-time when she was eight months when I drained every last hour of unpaid leave.
Hard to believe that this wouldn't have been possible if our family wasn't covered by Hubby's employer paid health insurance.


How did you manage your finances during your family leave?


~*~*~*~*~*~
Sustainable Family Finances
The story of a family creating an abundant and sustainable life.