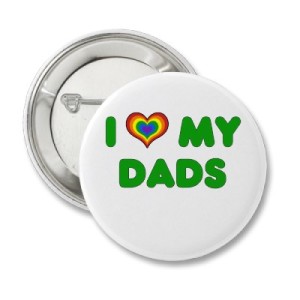 I guess the cards must have been stacked in my favor from the beginning, because I was raised by two "Dads." Actually my Mom married my "Dad" when my Twin Sis and I were two and we've always had a friendship with our biological father. As it turns out, they both fit the "Green Dad" title in their own unique way.


My father was a tree planter for 25 years, and planted thousands of trees across Oregon and Washington. He was actually the President of Hoedads Cooperative for several terms. During the summers, he often took contracts to pick cones needed to grow the tree seedlings. He scaled giant fir and pine trees from Kodiak Island to the Redwoods. My father didn't get rich from his career as a tree planter, but he offset his own carbon footprint before society realized the need.


My Dad was a car mechanic, and has always had a passion thinking about how to fix things. His van has over 300,000 miles on it and he kept my parents washer running for thirty years! The Berenstain Bears are smart enough to know that "everything needs a fixer," but sadly in our throw-away consumer society fixing things is almost a lost art. My Dad reminisces fondly about when my family lived off the grid, with spring fed water and a root cellar to preserve food for the year. They lived off the land and not much else, but they were happy.


Both my "Dads" are innately frugal and eco-conscious, no wonder I'm on this path. Thanks!


Do you have a "Green Dad" who inspires you?


~*~*~*~*~*~
Sustainable Family Finances
The story of a family creating an abundant and sustainable life.