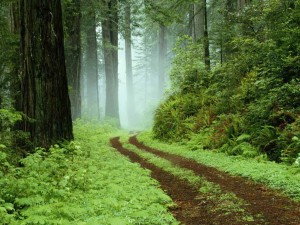 As the summer rec season is (finally!) beginning, I was excited to be tipped off about several free park days! The National Park Service, BLM and National Wildlife Refuges will have free admission during several summer weekends, starting June 5-6 ! The free days are thanks to Obama's "America's Great Outdoors Initiative."


Hubby is a self-proclaimed "parkie", which means our family often along for the ride. Before kiddos we visited over twenty national parks and monuments together. Before the age of three our BigGuy camped and hiked in Yosemite, Rainier, and North Cascade National Park. His new favorite blog Your Parks Go Guide from Oregon State Parks which is also offering free admission this weekend.


While many benefits are intangible, getting outdoors with your family is good for your health and your wallet. Not all parks are includes, so make sure to check your park agency.


Here are some things we typically budget for at park trips:
Admission

Food

A picnic and trail snacks is cheapest

Consider logistics of what you can bring and/or buy along the way

After some hikes you may want to treat yourself

Gear

You don't need expensive gear – just make sure you have sturdy shoes, first aide needs (sunscreen), ample water, hat/sunglasses

Gas – most park excursions do require a tank of fuel, so budget per mile
Are you planning to visit any "free" parks this summer?
What are your favorite parks?


~*~*~*~*~*~
Sustainable Family Finances
The story of a family creating an abundant and sustainable life.