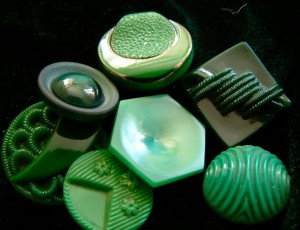 Happy Almost Mama's Day!


I've shared inspiring Green Mama stories all week, but I've been saving the best for last. My own Grand-Mama and Mama inspire me daily, and help shape my green ethics and family values.


When I was a kid I remember thinking that our Grandma was a bit extreme in her frugality, and I bet that I rolled my eyes back in junior high when she insisted that I patch the holes in the knees of my jeans.
Despite having a prosperous nursery business, she's never been frivolous in her spending. While influenced in part by her experience as a young woman during the Great Depression, frugality often contributes greatly to reducing ones footprint even if that's not your primary intent.
Our Mama has quite the green roots . She lived in the most sustainable of ways, by moving off the electrical grid for a decade, where I was fortunate enough to spend my youth. She knows what it is like to live off the harvest and lightly on the earth. She was even a Green Mompreneur in her hippie days, and actually had a small business where she sold handmade leather garments – think moccasins, buckskin jackets.


Decades later, she now teaches home economics at a small school, where she's led an effort to become a certified Oregon Green School . She's not only a very Green Mama , but a leader in her community.

Aside from my own Green Grands and Greats in my life, there are many other that inspire as well. I was thrilled to find a Hippy Grandma Eco Love blog! Check out the Green Grandma's blog for a taste of how to Live Green & Live Smart.


Was your Grandma Green? Has she taught you how to live more lightly on the earth?



~*~*~*~*~*~
Sustainable Family Finances
The story of a family creating an abundant and sustainable life.