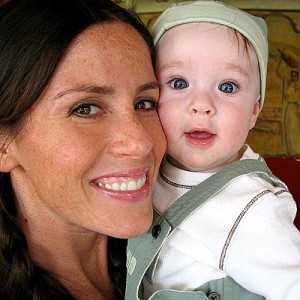 In an " Ode to Green Mamas ," I've discovered a remarkable collage of celebrity Green Mamas . The trend is obvious, but I was still pleasantly surprised to find such an eclectic variety of superstars growing green roots.


Like all Green Mamas , these women express their green talents in diverse ways:


Soleil Moon Frye is a grown Mama now, best known as "Punky Brewster" who she played as a childhood actress (pictured right). Soleil's sharing her love of being a Green Mama in her shop, The Little Seed , a specialty boutique that carries eco-friendly and organic products. Soleil has two children, Poet – 4, Jagger – 2.


Julia Roberts has taken her Green Mama superstar status to the tops, by showing Oprah's worldwide audience how to eat organically. Her house is decked with solar panels. Julia Roberts is a spokeswoman for Earth Biofuels, and she took her passion to the California legislature to push for laws to require biodiesel school buses. Julia has three children, Phinnaeus and Hazel – 5, and Henry – 3.


Cindy Crawford is not only a supermodel, but now a super Green Mama . Her eco-awakening came after her children were born, both home births. Cindy Crawford campaigns for tap water to benefit Children's Safe Drinking Water, and curb the waste of disposable plastic bottles. Cindy has two children, Presley – 10, and Kaia – 8.


Sheryl Crow, eco-famous singer-songwriter, takes her Green Mama mission on every road trip. Sheryl is a Green Advocate for NRDC and helped organize college campus tours in biodiesel bus to bring awareness to the need for climate action. Sheryl Crow has her own eco-friendly clothing line, Bootheel Trading Co. Sheryl is mother of Wyatt – 3.


Who is your favorite celebrity Green Mama?


~*~*~*~*~*~
Sustainable Family Finances
The story of a family creating an abundant and sustainable life.