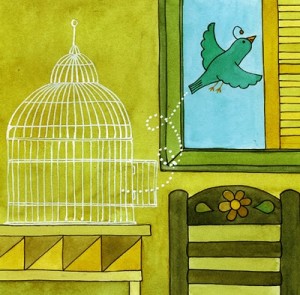 I'm not one to dwell on the negative, but after creating an emergency kit for my family it got me thinking about the other tasks that ought to get on my to-do list (perhaps yours too!)
Will & Testament – It's important to make sure to plan for your kids, just in case. If your estate isn't complicated, you can use basic software and fill in the blanks (really no harder than online taxes). You need two people to sign as witnesses who aren't listed in your will, so we signed over coffee with good friends. We now need to update ours to include our Girly. It's not something you want to think about, but it feels good to have it taken care of. (Now I need to get my parents to do the same!)
Life insurance – Here's where you can get cheap life insurance quotes.
Keep an eye on your credit – Identity theft happens quicker and more often than you'd think, and the harm can be lasting. Protect yourself and your family: shred, then recycle.
I'm realistic and know that it takes an effort for a busy family to pay attention to these long-term "what ifs" of life, but hopefully if we pay them some head now we won't have to deal with something more challenging in the future.
What other big-picture housekeeping have you done for your family?
~*~*~*~*~*~
Sustainable Family Finances
The story of a family creating an abundant and sustainable life.