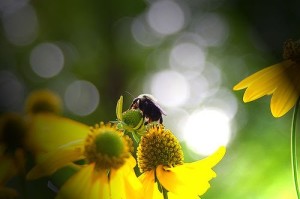 I'd like to say that we functioned like a symbiotic organism at our first monthly "Money Honey" meeting, instead I'll have to admit that we both had to muster energy after a long day of household chores. Plus, Girly woke up in the middle of our session, and needed help getting back to sleep. Alas, by the time I returned to talk, Hubby was engrossed in a Coldcase drama and seemed to think that he could look at the laptop while horizontal. I pleaded for his attention with some chocolate pudding pie…then we were in action.


Despite the initial setbacks, we managed to review the new-and-improved family budget and we both agree that it is much for manageable and easier to tell if you're over budget and where. It is even programmed to switch to red text when you spend too much! As it happened, we overspent in three areas:
Splurged on Hubby's 40th b-day

Family Forrester needed routine maintenance that wasn't budgeted

Needed our favorite handyman for house repairs…again
The good news is that we were tired of overeating during the holidays, and have been cooking more at home this month, and eating summer dishes that I froze myself, like corn crab chowder. We've also been a bit of homebodies lately and haven't even used a half tank of gas this month. Instead, we've enjoyed some family walks around the neighborhood and have planned any car errands together in one trip.
It's going to take me a few months of working with the new template and merging our accounts before we are likely to have any real budgetary revelations, but I already feel some simple peace knowing that we've discussed our budget face to face. I've also learned an important lesson: make something sweet before each Money Honey meeting.
(I borrowed the template from my sis at DINKs Finance , and I promise to post my own family-friendly template soon).



~*~*~*~*~*~

Sustainable Family Finances
The story of a family creating an abundant and sustainable life.