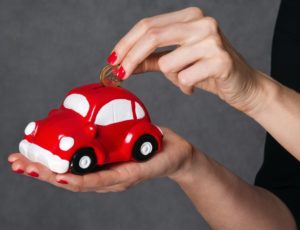 Time and tide wait for no man – or so the saying goes. Neither does the relentless need to get to work, drop kids at school or pick up the groceries.
Whether you are a first time car buyer or an experienced driver who finds themselves a little short in the bank account with a dead car in the driveway, finding the best car deal on a budget just can't wait.
Fortunately, with a little know-how there are some great deals out there if you know how to find them.
Tip 1 – Finance facts
Taking out a car loan makes sense as it frees up your cash for day to day expenses. However, don't wait until you have found the car of your dreams before thinking about getting the finance to pay for it. Dealerships are renowned for the high cost of their financing and restricting your search only to car yards limits your options.
Car finance providers, such as Latitude offer the flexibility to purchase from both dealerships and private sellers; increasing your buying power. They also provide the capacity to take a month off from repayments in the event of unforeseen hiccups or to adjust the repayments to suit your circumstances.
Tip 2 – Auctions
After a recent hail storm in Melbourne, many car dealerships, including Mercedes, found their entire fleet significantly and irreparably damaged. The bulk of these luxury vehicles ended up in motor auction rooms – going under the hammer with no reserve. This means in theory at least, that a buyer could pick up a brand new luxury car for $1.
Whilst the bargain buying wasn't quite that good, the savings were nevertheless, substantial. This windfall for buyers may have been a rare event but weekly motor auctions are held throughout the country and offer savvy buyers the chance to pick up cars at genuine bargain basement prices.
These auctions are a case of 'buyer beware' so take along a mechanically knowledgeable advisor.
Tip 3 – Old New
The good news is that as soon as a new car has been driven off the lot its value decreases by an average of 11%. That means you can grab a bargain with low mileage simply by looking for demonstration or last year's, models. The balance to this is that warranties may not be transferable so check.
Tip 4 – Private pick-up
Buying a car privately is a double-edged sword. The cost of the car is often lower than a dealership and open to negotiation but you are buying a car with an unknown history and without a warranty.
A number of reputable companies such as RACV and Redbook offer pre-purchase inspections to avoid the disaster of buying a lemon or someone else's money pit. To avoid having to outlay for inspections multiple times do your due diligence. Ask pertinent questions such as:
Does the seller have a genuine reason for selling?
Does the car carry a valid roadworthy certificate (RWC)?
How does it drive? Does the car display:
○ Visible oil leaks
○ A clunking noise when turning the wheels
○ High engine temperature while driving
Tip 5 – Do the legwork
It may be obvious, but the best way to get the best buy for your buck is to shop around. There are a multitude of online and physical car sites brimming with sellers keen to make a deal. Each one will be driven by differing factors so some will be more open to negotiation than others. It pays to ask questions to get an idea of vendors circumstances and motivation to sell.
Do your research about which cars are the most reliable on the market to optimise the chance that your purchase will not only save you money now but continue to do so for a long time to come.
Selling a used car is not easy. Tyre kickers and time wasters abound. If you are a genuine buyer with your finance organised and ready to go, you have put yourself in the driver's seat to negotiate substantial savings.