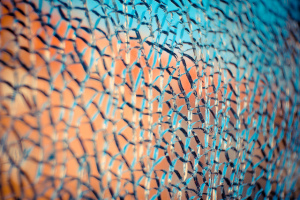 I never thought that I would need to feel broke before I could authentically write about our family finances (and hopefully help other in the process). Yet, that seems to be the case.
We've suddenly found ourselves in debt for the first time. Our true financial situation dawned on me when I realized that we were overdrawn. I had gone to meet Kevin in Old Town for lunch and our debit card was rejected. It shocked both us, but the truth is that we had each been in denial.
The tipping point was a check that I had written for our new nanny. We're sharing the expense with Miel, but since she had left her check book in D.C. when she moved, it was up to me to sign off on the first two weeks of care (which I still believe is one of the best moves ever and I don't care how badly I need to cut the budget to still afford the care…more on that topic very soon). The check obviously didn't sync up with Hubby's payday, and we were suddenly in trouble.
Yet, our financial situation is more complicated than a bounced check. I can only explain with three factors:
Our home has drained our savings
We haven't cut costs enough since I left my City salary
Life with three active kids is expensive
1) I already shared a fair amount of detail in my recent post about feeling underwater, but there's still a "story behind that story." When we decided to put on a new roof for $10k and spend $4k trying to make our basement dry, we agreed to take out a line of credit loan on our home to pay for it. Yet, somehow we had a misunderstanding. We had talked about it and agreed that we would spend the money that we had earned from AirBnB to pay down the loan faster. So, I took out money from that account and paid down $4k of the loan (even though I had originally hoped that it would be our vacation fund…) Then, in an inexplicable lapse in judgement, Hubby decided that we needed to pay off the the entire loan from our savings. To make matters worse, he didn't see that I had already written the $4k check (just above in the ledger!) and so he actually overpaid the loan and overdrew our account (prior to the bounced check). Whew. Talk about a SNAFU. My only explanation is wishful thinking.
2) As extremely frustrated as I was about the situation, I didn't have the heart to get mad though. Since I felt at fault for the random overspending that seems to plague me. Yes, we have a budget, but somehow there's always some completely justified expense that comes up. That month we had several unplanned expenses. The truth is that I need to start earning a real income in order for us to continue our current lifestyle.
3) We love our kids pure and deep. We do our best not to spoil them or bribe them (although few parents can truly claim either). We don't indulge in impulse spending, but even the planned stuff truly adds up. Yet we have a weak spot for the experiential expenses. At the moment, if we're honest, we probably can't afford all the extracurricular activities our kids are involved in (as much as it pains me to admit it). Somehow we sign them up before we've actually put it in the budget, and then it's like "whoops" and we shrug, knowing how much they each grow through social learning. Plus, after all those activities, our kids get really hungry. Lately it feels like we can't control our food/snack bill, and Teagan is just starting to truly chow down.
We have soooo much to be grateful for though, starting with the fact that we didn't explode at each other when we realized we had drained our accounts. All our Money Honey talks have strengthened our financial resolve, even if we don't seem to have gotten any savvier. Second, I was able to ask for a personal loan of $5k from my Aunt Carol (who initially helped us in invest in the cabins, and lent us money on one other occasion…thankfully the banks can't compete with interest rates). Third, I feel like actually feeling the pain of being in debt is probably the best motivator for helping me adjust my spending habits. I'm also feeling more resourceful and creative than I have in a long while, and I have complete faith that I can help my family get out of debt fast.
Have you ever been broke?
What motivated you to get out of debt?
Darcy