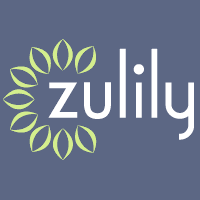 If you're in the market for high end kid and mama stuff for sweet prices, Zulily is the place to find great deals. I first started shopping Zulily last fall, and have found some great buys.


I'm mentioning them again now because there are two current deals (until 10/8) for new Mamas that I highly recommend. You can purchase FuzziBunz cloth diapers for over 50% off, which were one of my favorite cloth diaper brands (my cloth diaper tips too!)


They also have Zooper strollers on sale ($200 instead of $300). While we don't have the model they have on sale, but they truly make quality products, so I would still vouch for it. And even though $200 may seem like a lot to shell out for a stroller, if you use it for two kids (or sell on CL) this product will last for several generations. We bought ours on CraigsList because the previous owner needed a double stroller, so we managed to get our for about 50% off retail, and it was still totally worth it used. (I'm actually disappointed to see that they don't have any model comparable to ours, it's really a hiking stroller…we've hiked up to 7-8 miles with it…gone over downed trees, mud, and pretty rough terrain!)


I find the trick with signing up for Zulily is to have all the emails directed to a special inbox (like other retail stuff), then you won't be tempted by the latest daily sale. But then when you are looking for something specific (they have great shoe sales!), you can quickly find a bargain. I also shop Zulily for baby shower gifts , because you can look as is you are splurging without spending too much.


What good Zulily scores have you found?


~*~*~*~*~*~
Sustainable Family Finances
The story of a family creating an abundant and sustainable life.