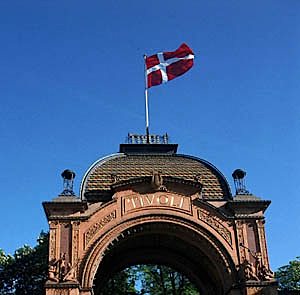 Now that we've had a week away camping and week to recoup, it's time to get busy with the countdown for our trip to Denmark. I still have to pinch myself when I think of all the people and places I've missed for so many years…I can hardly wait to reconnect and show my family the beautiful little country that feels like part of myself.


There are plenty of pre-trip tasks, but thankfully I think we'll manage just fine with almost three weeks to go. I'm patiently awaiting the arrival of my renewed passport…after I made the bonehead mistake of filling it out in pencil…not panicking yet…


I'm also realizing that I was a bit conservative on our original travel budget, which makes me really glad that we bought our tickets for a great price on Icelandair.


Initially I thought we would spend almost all of our time with my many lovely hosts families, and while we still plan on spending the majority of our time together, I agreed with Hubby that we need to take some time to explore Denmark as a family.


I just booked 2 nights each at youth hostels near Legoland and Skagen at the tip-top of Denmark. 4 nights at a hostel with a private room for four will run us 1400 dkk or $488. The good news is that Danish hostels set a very high standard and are typically very clean and come with a nice Danish-style continental breakfast. I think it will be well worth the effort and expense to travel so extensively. I can also feel good about sticking to a budget…I actually booked an apartment rental for $379 for just two nights before we decided that we really should stay on a "hostel budget." It makes me more grateful than ever for all of my generous host families.


What are you saving up and counting down for?


~*~*~*~*~*~
Sustainable Family Finances
The story of a family creating an abundant and sustainable life.