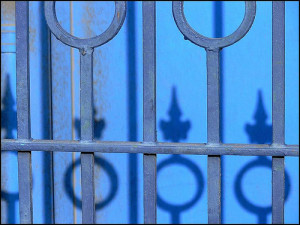 Prior to family life, I would have never imagined myself spending a late Friday evening comparing health care benefits. It's been a family goal of ours to thoroughly compare benefit packages (here's a previous post on maximizing benefits).


Mostly, I feel very lucky to be in a position where both of us are benefit-eligible. For the past several years I've taken advantage of my employer's opt-out option. Since I can prove insurance coverage for a spouse, I get $62.50 per pay period as a pay off for my employer not having to ante up full coverage. It's been really a win-win.


I didn't question it until last summer when Girly was having digestion issues and I wanted to take her to a naturopath…frankly, I had gotten to the point where I thought our whole family could benefit from this intuitive medicinal approach. I had known several of my co-worker went to a naturopathic clinic near my office, so I didn't think it would be a problem to set up an appointment. Yet, it turned out that Hubby's insurance didn't cover naturopathic care. So, I started down the path of trying to see a more traditional nutritionalist, but it turned out that wasn't covered either (since it was "preventative," even though I hardly think that treating chronic diarrhea should be called preventative!) So, long story short, our only option was to get a series of tests done by a gastroenterologist, which only ever ruled out some causes and never gave us true answers (thankfully gut-maturity has helped out and unless there are bugs going around, she is fine these days…)


Alas, I would still like to see a naturopath, but I've determined that since Hubby's insurance out of pocket is very similar to my own it makes more sense to use the "bonus cash" of $1500 annually toward any naturopathic appointment, it's unlikely to exceed that amount. Mostly it won't feel as expensive knowing that my employer is still in essence paying for any extra appointments that aren't covered by Hubby's standard insurance.


Do you have the option to "opt-out"?
Does your insurance cover naturopathic care?


~*~*~*~*~*~
Sustainable Family Finances
The story of a family creating an abundant and sustainable life.