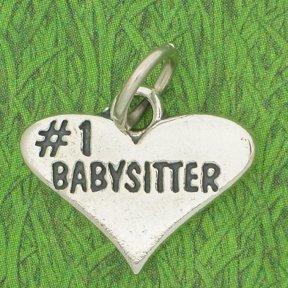 Maybe it's because we need a date night, but I'm really intrigued lately the idea of babysitting co-ops. A friend tipped me off about babysittingcoop.com, I'm really impressed by the simplicity of the system they've set up.


We've only really had close friends and family babysit our kids. They have been very generous in caring for our kids, but we've also been reluctant to abuse the generosity. So, as a result, our average for a date night has been maybe every three months…and after five plus years, it sure doesn't feel often enough. We're both ready to finally set up regular date nights.



When I was in graduate school (pre-kids), I "babysat" on several occasions for friends/neighbors for free. Their daughter was a great sleeper, and they would always put her to bed before I came over…as it turned out she never once woke up while I "taking care" of her…I just do school reading and listen to a humming monitor. It was a super easy gig, and even though I wasn't yet a parent, I could tell how much they appreciated it. Plus, they were always doing us great neighborly favors.
The fair trade aspect of the babysitting co-op is what appeals to me most, plus the exponential power of networking. The only thing I'm not so sure about is whether I have the time to be the "leader" just yet…I think I need to do a little more research before I'm ready to commit.


Here's a great recent experience from a mom blogger that really gets me inspired.


Are you part of a babysitting co-op?


~*~*~*~*~*~
Sustainable Family Finances
The story of a family creating an abundant and sustainable life.