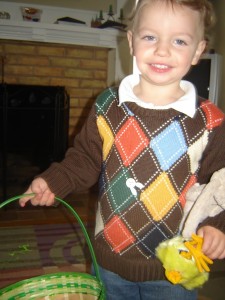 I've been really busy this week…tagging items for the Just Between Friends consignment sale in Portland this weekend (Sat/Sun at the Expo). I've been prepping part-time for about a month time, but crunch time is here.


I feel like quite the novice, but thankfully they've made the learning curve easier. JBF has lots of quick videos and tip sheets to explain the do's and don't of consigning. It turns out that I won't be able to purge as much as I was hoping, since they only accept seasonal clothing (so no cute holidays sweaters!) I also realized how much was really stained or ripped, so I've got a big donate pile.


But what I didn't completely expect were the emotions involved in sorting through all the baby/little kid clothes. I should have known, since a good friend recruited me to help her with the task of sorting her baby items (and generously donated her used items for my service of helping her!) Together we managed to be pretty efficient and didn't get too bogged down in the emotions of purging.


Yet, when my turn came, it was harder to detach myself from the memories and personal meaning of each cute outfit…like the Easter sweater here. I had managed OK, but then our Big Guy started asking me why we weren't having another baby…again. He's been asking us for a baby for months now, and it always tugs at my heart. We've made the decision to stay a family of four last summer, but it's not the easiest thing to explain to a child, especially one who is so eager to help out (even claiming he'll change diapers!) The kicker was this time he asked if I was selling the birthing tub I used for Girly, I actually already sold it on Craigslist…but the question once again made me second guess our choice…maybe getting some new/secondhand clothes will give me more to look forward to…plus I tried to tell myself that I'm sharing the joy!


Have you shopped/consigned at a Just Between Friends sale?
Here's a great review from a fellow mom blogger.


~*~*~*~*~*~
Sustainable Family Finances
The story of a family creating an abundant and sustainable life.