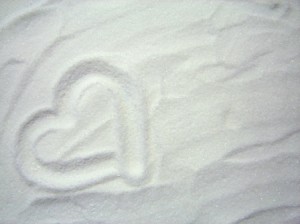 My latest finance endeavor has been to create a budget scenario for becoming the "sugar mama" for our household. Hubby is facing a potential lay off , and we are preparing ourselves for the potential of surviving on a single salary . Apparently we're not alone, and the recession has created a rise in sugar mamas.


Truth be told, Hubby has always wanted to start his own business, so this could end up being a financial opportunity in the long run. But in the near term, it means deeply assessing our expenses and separating the fixed/unfixed/discretionary/non-discretionary spending.


From my initial scenario, my salary could just barely cover our monthly spending. There are two significant catches though:


First, it covers no child care costs. I've talked about child care costs being equivalent to a second mortgage, and since our mortgage has gone down our monthly child care tab is now more than our mortgage! Our child care expenses will be going down significantly in the fall when Big Guy will start Kindergarten…down to $335 per month since Oregon doesn't fund full day Kindergarten!


Second , we'd have to sell our car …more on that tomorrow.


Personally, I'm more concerned about the family impact of having no child care more than selling our car. It's not that I don't trust Hubby to be a wonderful Daddy 24/7…it's really that there would be very little time for him to focus on starting the business that he's anxious to get started. Any stay-at-home parent can attest to the challenge of accomplishing much beyond the rigors of childrearing. There other factor is that I think Girly really benefits from socializing in her classroom, and it would be a big adjustment for her. Although, in reality it would be a big adjustment for all of us.


We tease that I was the sugar mama when Hubby and I first met, since I was making more than him at my part-time job. I paid for a trip to Utah for spring break, and the nick name stuck for a while. But becoming the primary bread winner is a whole different situation, and even though I know several moms in this situation, I'm still playing out the various scenarios in my head…surely more update to come…


Are you a "sugar mama" for your household?


~*~*~*~*~*~
Sustainable Family Finances
The story of a family creating an abundant and sustainable life.