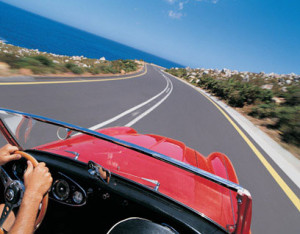 So I'm a bit more of a novice when it comes to priceline , but I know that my savvy traveling sister is a fan of the site. If you wonder if it is too good to be true, you aren't alone. There are great deals to be had, but there are good tips and guidelines that my sister has been kind enough to share. I'll be using these tips to get a rental car for Denmark, and report back on how the experience goes.


Here are a few tips for getting good deals on priceline:
If you don't know anything about

priceline

, the basics are that you give the price you'd like to pay for travel (car rental, hotels, flights, etc), and then if someone takes your bid, you pay that price. If you bid too low, you have to make some adjustment to your bid or wait 24hrs.

Start in advance

if possible.

Priceline

makes you change your bid or wait, but if you bid early this works to your advantage. Last minute deals are also there, but easier if you are flexible.

Know the market

. Depending on what it is you are looking for, know what price you'd like to be paying. Look to see what it would cost you outright, so you know if you are getting a deal that is worth it.
Make sure to go to the

Name Your Own Price

section, otherwise you can be suckered into their standard offers.

Car rentals are the no

brainer

, since one brand is comparable to others. I've gotten as low as $14/day on week long rentals, and $50 for a weekend trip. This depends all on where you are traveling.

Hotels are a bit trickier.

This is done by location and rating level. Depending on the city and how they break out the zones, this can work for or against you. For instance in say the

Dupont

Circle area of DC, it would be a safe bet to bid on a three or four star hotel and know you would come up with something fine, since you can look at the list and make sure there aren't any sketchy options. However in Portland, Oregon they include the whole city in one zone. Bidding on a three stars wouldn't be certain to get a sweet spot in downtown. Whereas bidding on a four star hotel it was

guaranteed

to be one of three hotels. We were able to get one of the best hotels in Portland, the Benson, for $100 and then we were upgraded for our honeymoon. My vote is to go for a better hotel and bid lower.

Flights

, I haven't tried these. My vote would be that it isn't worth it unless you have the flexibility.
Bid Lower. The site always tells you, geez, you've bid really low, you'd be much more likely to get it if you bid X amount. Take this into consideration, but don't fall for this. For example, they will tell you that $22 a day is reasonable for a car rental, when in reality you can end up getting it for $16 a day. Find a happy balance.
Do you have tips for Priceline? Have you gotten any good deals?


~*~*~*~*~*~
Sustainable Family Finances
The story of a family creating an abundant and sustainable life.