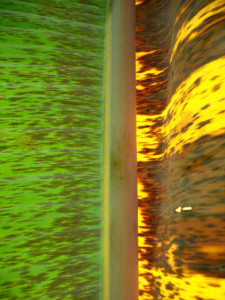 I've raved before about the great deals I've found on Groupon and Living Social, but since the new year I've been taking an intentional hiatus from online deals.


Sometimes the bargains seemed too good to pass up, and I got caught up "saving" money…all the while spending too much! Thankfully, I can truly say that the majority of the deals were at local places where we already enjoy going, and I think that we saved some money eating out.


But Groupons/Living Social deals are tricky for budgeting because you spend the money sometimes long before you ever use the service.


Then there's also the issue of expiration dates, which has been the biggest hassle for me. I find myself strategically planning our weekend around where we need to use a Groupon. It's certainly not a stress I need in my life.


In full disclosure, I felt the need to tally/share all the Groupons I've bought in the past year. Like I suspected, the expense really does add up. It shows how easily a well meaning budget conscious person can spend a lot to save a little.


Current Groupons:
$40 Soluna Grill – paid $20

$80 Fish Window Cleaning – paid $40

$25 Pistils Nursery – paid $10

$60 Pixie Project – paid $30

$25 Hash Restaurant – paid $12 – Subtotal=$112
Past year – used already:
$50 Nordstrom rack – paid $25

3 Santa photos – paid $10

Pumpkin patch Oregon Maize – paid $7

$10 SuperDog – paid $5

$15 Pizza a go go – paid $7

$15 Habibi Lebanese – paid $7

$25 Ukiyoe Japanese Restaurant – paid $12

$15 x2 Elephant's Delicatessen – paid $15

$8 x2 Wayne's Chicago Red Hots – paid $8

$25 Concordia Ale House – paid $12

$13 Posies Cafe – paid $6

$10 Cafe Brioso – paid $5

$45 Strut Salon – paid $20

$35 x2 Chameleon Restaurant – paid $30

$15 x2 Bella Faccia – paid $14

$25 Pizza Fino – paid $12

$50 Spud – paid $25 Subtotal =$220
Living Social current unused:
$30 – Cup and Saucer – paid $15

$20 – Homebrew exchange – paid $10

$35 – One hour massage at Ruby Violet

$25 – Brow shape – paid $12.50 Subtotal=$72.50
Already enjoyed:
Skamania Lodge – $169
Hot Stone massage at Written on the Body – $30 Subtotal=$199
GRAND TOTAL= $603.50



As you can see, it really adds up over the course of a year. I'm not planning to abandon these deals altogether. I just need to use more discipline. So I've developed a set of criteria for purchasing any online deals:
Must be in our neighborhood or a favorite place of ours.

Must have/make plans to use within the next month – not just by the expiration.

Must truly save us money on something we would regularly buy.

If in question, check with Hubby – he'll almost always tell me not to buy it…unless it's someplace he can't resist either…
Lastly, while I'm little scared to sign up for it, the site Mind. Body. Green is supposed to be the new Groupon for Greenies…
Have you become addicted to Groupons?


~*~*~*~*~*~
Sustainable Family Finances
The story of a family creating an abundant and sustainable life.